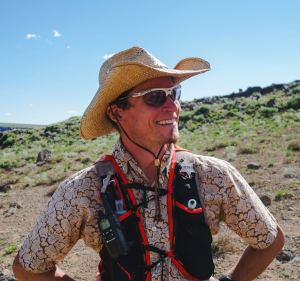 Max King
Coach / Clinician / Motivator
First year at Steens: 1996
Number of years as camper: 1
Number of years as Tent Assistant: 3
Current Location: Bend, OR
Occupation: Professional Runner for Salomon Running; Max King TRC Running Camp Director; Bend Marathon Director
High School: Crater HS, OR
College: Cornell University
Degree: BS in Chemical Engineering
Athletic/Academic Honors: NCAA D1 All-American; Cornell Hall of Fame; 4x Olympic Trials Steeplechase Qualifier; American Record Holder 100km; 100km World Champion; Mountain Running World Champion; 5x World XC Team member; 3x DHC
ChampionCareer/Professional/Coaching Highlights: Retirement from Chemical Engineering.
Why Max continues to return to Steens Mountain Running Camp: for cross country athletes to be better runners it's important to break through mental barriers they place on themselves and Steen's helps athletes become better at destroying those mental barriers by challenging kids to do tasks they wouldn't normally consider possible with the help of teammates, coaches, and athletes.
It's a running camp that focuses a lot on the mental aspect of running. The reason I come back is that I like to see kids come out of Steen's at the end of the week as a changed athlete with the attitude that there is no physical or mental challenge they can't overcome.