Ella Donaghu helps set DMR World Record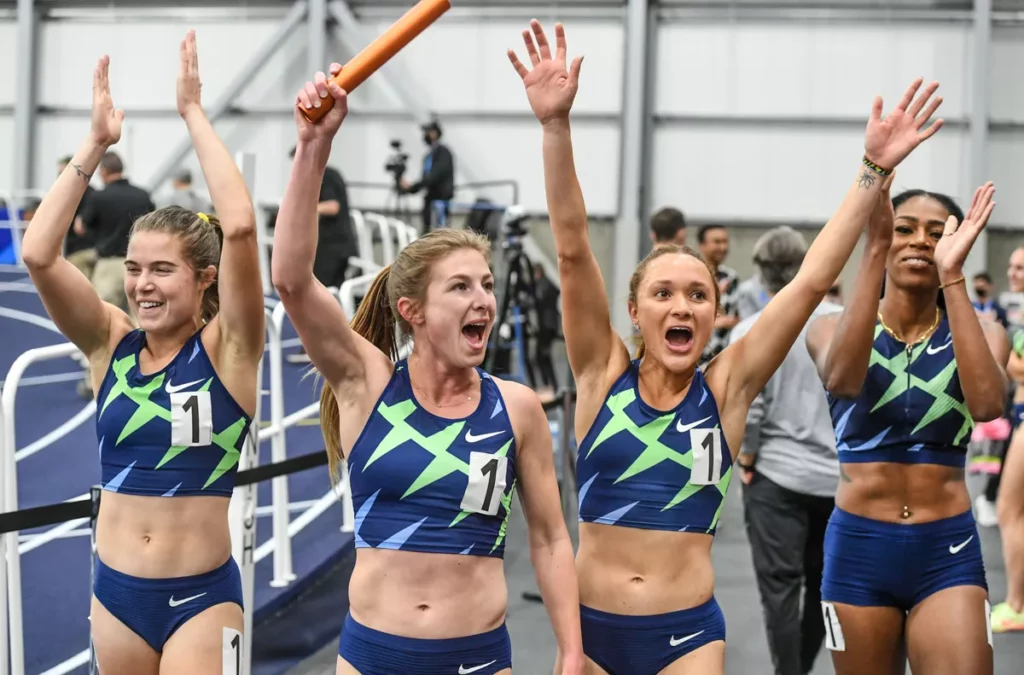 Ella Donaghu – an ex-camper, former camp assistant, and long time "Steens Warrior" – recently helped set the women's DMR world record as part of the Nike Union Athletics Club.
Together, the four ladies finished the 4,000 meter race in 10:39.91 seconds – besting the world indoor record by 0.40 seconds. Ella ran her 1200 meter leg in 3:16.02, spitting the first 800m in 2:10!