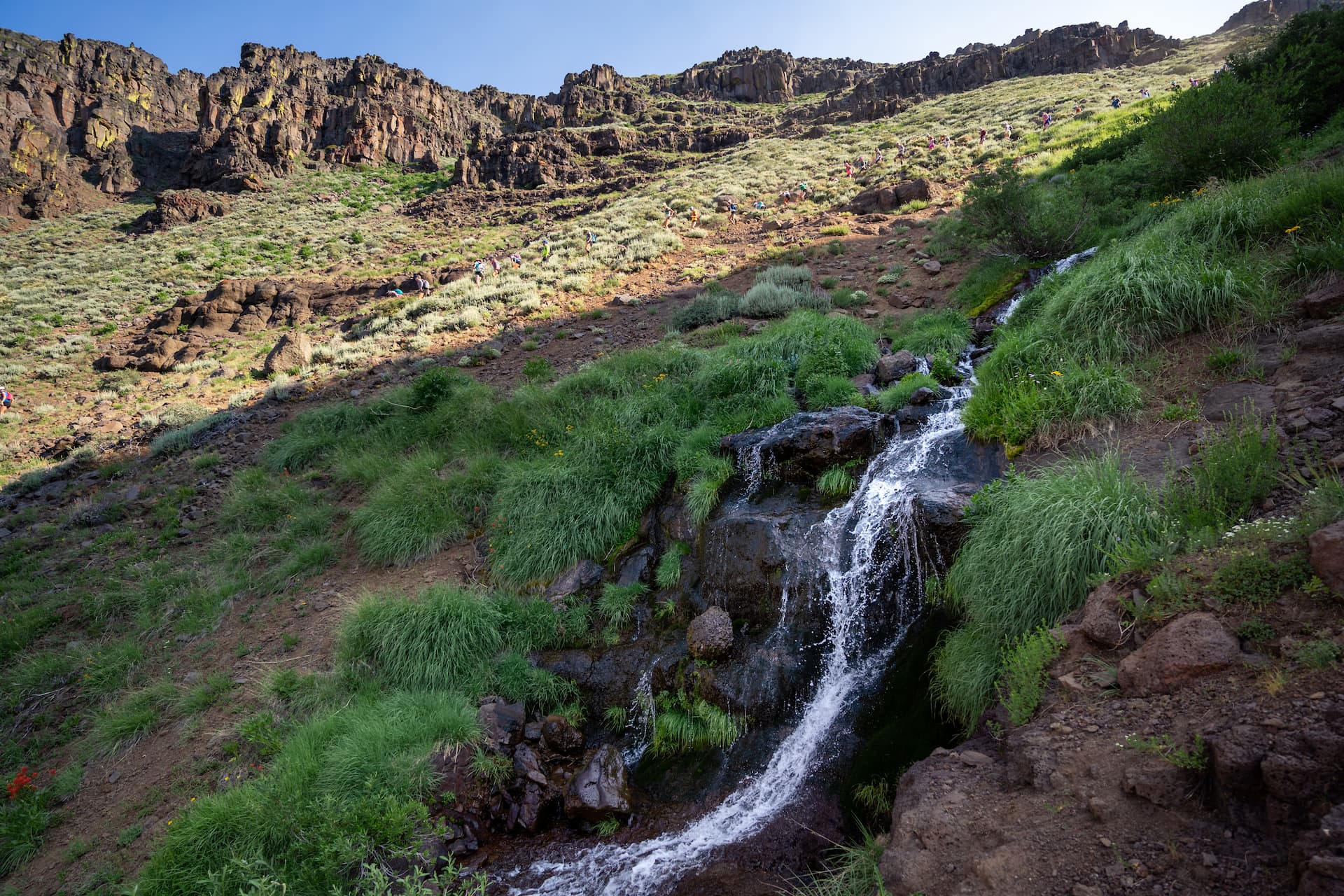 Schedule
5 Full Days of Steens Mountain Adventure


Day 0 – Arrival Day
Arrive Sunday evening, get acquainted with camp and each other
Day 1 – Acclimation Day
Acclimate to your surroundings, morning warm up session around camp
Afternoon Mountain tour with a short easy run back to camp
Fuel up with a delicious dinner for the BIG DAY
Finish the day with a Steen's Mountain Camp Fire and the BIG DAY Talk
Day 2 – The BIG DAY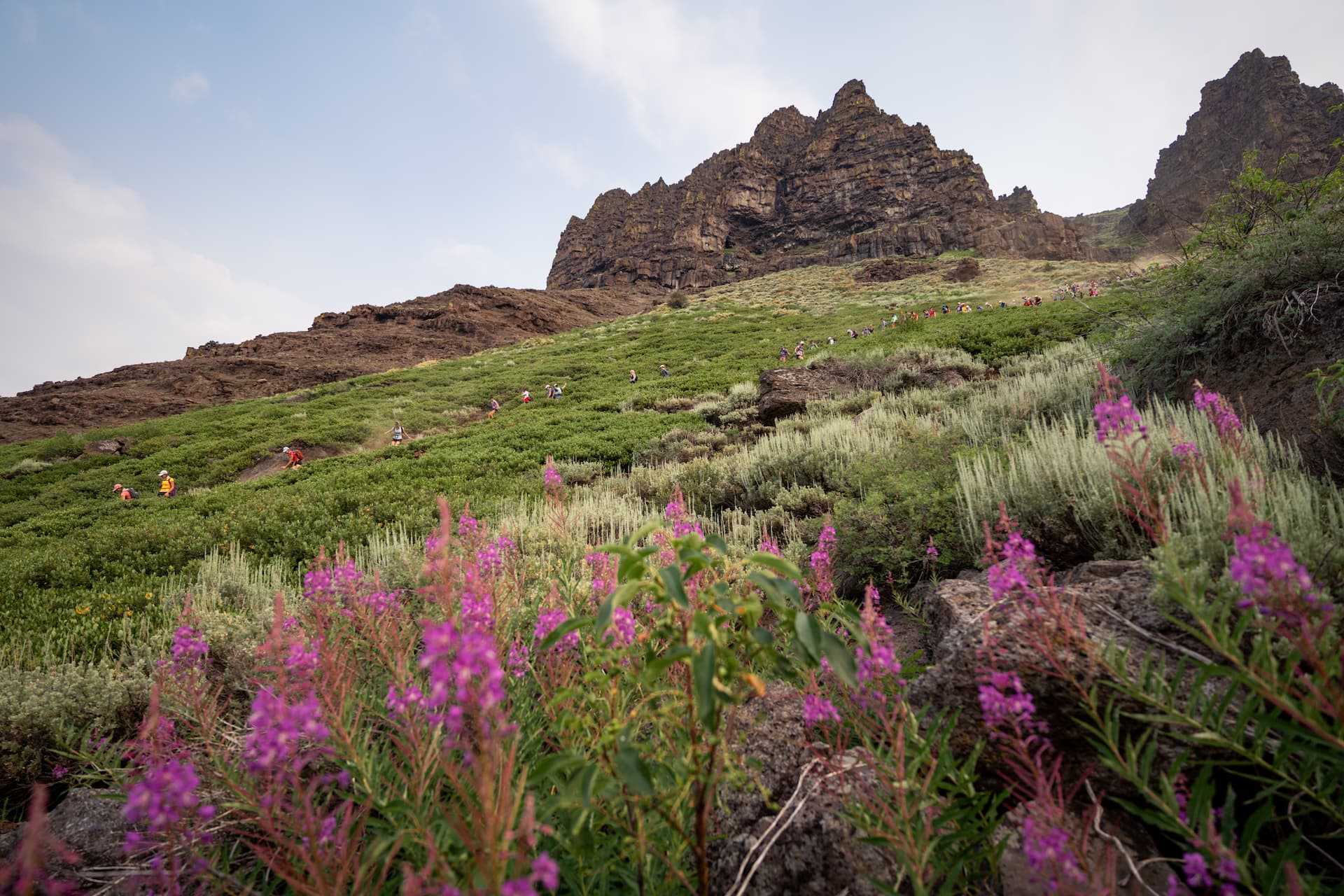 Early morning rise to head up the mountain for a long day exploring the gorges of Steen's Mountain. It's a day you'll never forget.
If you've been to Steen's then you know; if not, you'll find out.
Back to camp in time for the mountain lasagna dinner.
Camp fire or early to bed.
Day 3 – Recovery Day
Ease out of bed in the morning to a delicious breakfast.
Get the body moving with a yoga/warm up session.
Afternoon activity session choices: Relax in camp, hike to Fish Lake to fish for your dinner, or Navigation exercise to Lost Lake.
Turkey Pit BBQ – we're bringing back an old tradition just for you. One of the most delicious meals you will ever have at camp.
Evening special guest speaker.
Day 4 – CROSS CANYON!!
If you have been to camp then you know this is one of the best cross country races you'll ever participate in. We also know that maybe those racing days are behind us so you'll experience Cross Canyon in a more relaxed run/hike. We'll go at our own pace across McCoy Creek canyon and enjoy the hike and avoid the CLIFFS!!
Basque Dinner Night – partake in the history of the Basque sheepherders on the Mountain by sharing a traditional Basque meal as only Steen's can serve up
Reminisce around the camp fire with Steen's Legends Johnny "Wildhorse" Truax, Mike Donohue and others
Day 5 – STEENS MOUNTAIN OLYMPICS
We'll kick off the morning with the Jan Yriarte Uphill 5k. One of the most prestigious events at camp.
The afternoon will be filled with fun "camp" competitions, down time to reminisce, and a wind down of the week.
We'll finish the evening off with a camp BBQ, tales around the campfire, and some fun activities.
Day 6 – DEPARTURE
Camp clean up
Say our goodbyes
It's time to head home