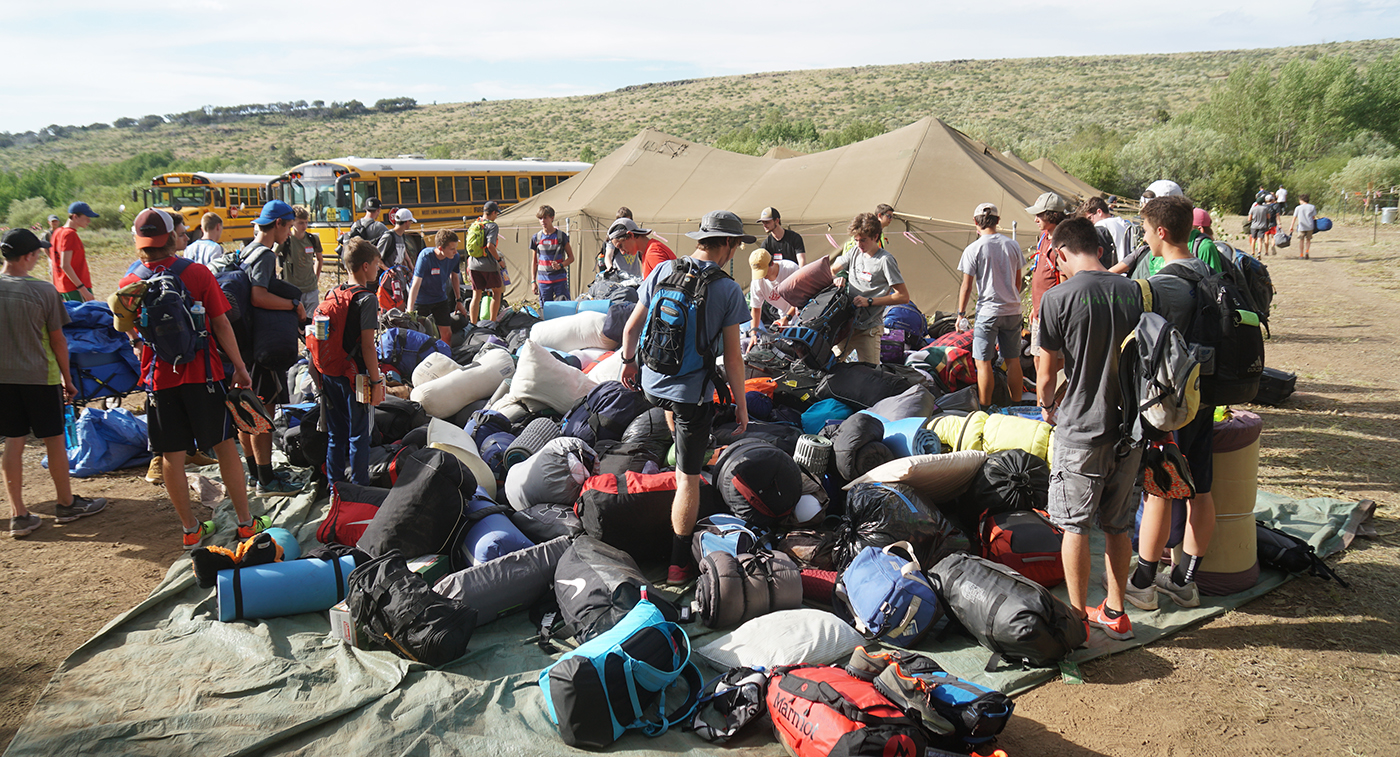 Camp Details
We at Steens are in the final stretch to make sure you have a safe, fun, and rewarding Steens Camp experience! To that end, the following information is provided for you. Please pay attention to the following:
Cancellation Policy
Why you should, and should NOT cancel.
Private/School Transportation
Camp registration begins at 1:30 at Burns High school.
If you are driving to registration in Burns, Oregon via private or school transportation, please arrive for registration check-in at Burns Union High School, in Burns, between 1:30-3:15 PM.
NO Private vehicles can be driven from Burns to our base-camp on Steens Mountain. Campers driving their own vehicles to Burns must register those vehicles with us (see Kay) prior to parking in the Burns High School near security cameras. Harney Country Sheriffs office will patrol. Steens Mt. Running Camp and Burns High School assumes no risk for theft or vandalism.
Coaches with prearranged permission can drive to the Camp. Make sure to fill with fuel in Burns. There is NO fuel on the mountain.
NEED A BUS RIDE from Eugene, Portland, or Bend to registration site in Burns? Seating is limited! Reserve your seat now!
Deadline is July 1st – No exceptions, sorry.
Campers who plan on providing their own private transportation to and from Burns need not reserve a spot on the bus.
Registration & Payment of Camp Fees
Campers will register and pay balance of fees on Sunday July 16 (Session One) OR Sunday July 23 (Session Two) from 1:30-3:15 PM at the Burns Union High School, in Burns.
Campers must report and register even if full payment has been made. SORRY NO BANK CARDS, we accept Checks or Cash Only at registration check-in.
Session 1 and 2 Fees:
$895.00 Individual Rate
$795.00 Team Rate (7 or more from same school)
$795.00 Family Rate (2 or more siblings from same family).
Your $100 deposit was applied toward your camp fee. Balance is due on Registration Day.
You're current camp balance/invoice was emailed to you early in June
You may be assessed or refunded $100.00 on registration day to reflect team/family/individual rate.
Departure From Camp
After camp is over, Camp Buses will depart Burns High School at 12:00 noon on Saturday, July 22 of Session 1; and Saturday, July 29 of Session 2. Check out the travel itinerary for pick up times in Bend, Eugene, and Portland.
Parents wishing to pick up sons or daughters in Burns after camp is over, may do so by meeting the Camp Buses at Burns Union High School, 1100 Oregon Avenue at 11:30 AM on Saturday July 22 (Session 1) or on Saturday July 29 (Session 2).
Note To Campers
Training Rules – Possession and/or use of alcohol, other drugs or tobacco will not be tolerated. Violators will be immediately dismissed from camp and will forfeit their camp fee. Parents will be notified to pick up son/daughter from camp or Burns.
In order to tune in to a beautiful, remote living environment, iPods/Cell Phones/Other Technos etc. are NOT allowed FOR USE ANYTIME during your stay at camp. Not even for photos. (we have a dedicated photographer for this 😉)
Note to Parents
The camp is located 78 miles from Burns and 15 miles from Frenchglen, Oregon near Lily Lake, approximately 12 1/4 miles up on the Steen's N. Loop Road, and one mile prior to Fish Lake Campground. The road into camp is rough.
Due to the remote location of our camp no direct telephone or cell service is available. In case of emergencies and you must absolutely contact us during camp, please leave a voice mail message at 541-915-8747. We will respond to messages each evening. For EMERGENCIES please contact the Harney County Sheriff's office: 541-573-6156. Or BLM dispatch: 541-573-1000
Contact Info (When Camp is in Session)
EMAIL: hyrt@steens.camp (We check email each late evening and will respond if we have a strong signal)
CAMP CELL: 541-915-8747 (Message only during camp, We will respond late evening pending signal strength)
WEBSITE: www.steens.camp
Social Media
Follow us on Instagram for continued photo updates during both sessions.