Meet Breanna Raven from Thurston HS
MVP Midwestern 5A TF Championships!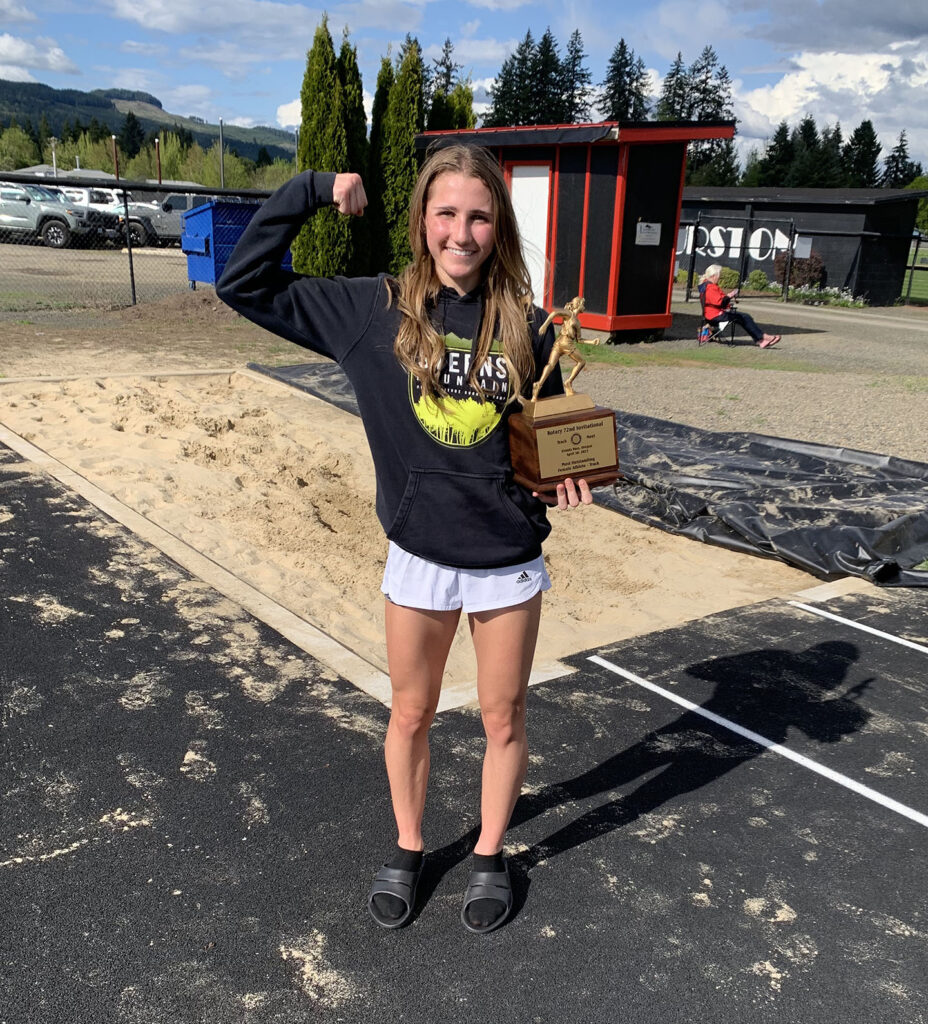 Why?
– 19' 6" Long Jump.
– 37'6" Triple Jump
– 25.31 200 Meters
– Anchored Thurston Winning 4×100 Team
Runners credit success to the Altitude. I guess Jumpers credit leaping over Sagebrush, Rocks and Aspen Logs!
Breanna is coached by John Gillespie, former Oregon Asst. Coach and many time Steens coach. She is one of 80+ Steens Campers to compete in the OSAA State TF Meet held this weekend at Eugene's Historic Hayward Field.
We at Steens give our very best to all campers including those from 14 other States.